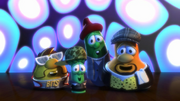 Boyz in the Sink (often known as BITS) is a boy band who are known for their pop songs like Belly Button.
The band includes:
Khalil often shows up, though it's debatable if he's actually part of the group.
Bio
Songs
Christmas Sizzle Boy
Easter Bunny Hop
Boyz in the Sink
The B-O-Y-Z Dance
The Funky Polka
Cheeseburger
Fun Facts
Their name comes from the 1991 film "Boyz in the Hood".
Gallery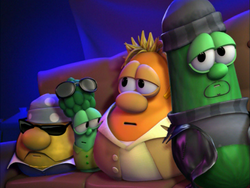 Ad blocker interference detected!
Wikia is a free-to-use site that makes money from advertising. We have a modified experience for viewers using ad blockers

Wikia is not accessible if you've made further modifications. Remove the custom ad blocker rule(s) and the page will load as expected.