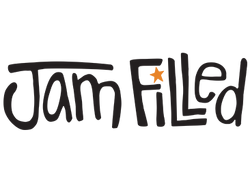 Jam Filled Toronto (formerly known as Arc Productions, Starz Animation Toronto and DKP) is a CGI and visual effects company based in Toronto, Ontario, Canada who helped animated some of Big Idea's projects.
They first helped out for the remaining original episodes of 3-2-1 Penguins!, and later animated the VeggieTales episodes from 2004 through 2007 after they moved to Franklin, Tennessee.
They also animated their second feature film The Pirates Who Don't Do Anything.
Arc has provided the animation for the films "Gnomeo & Juliet" and "Everyone's Hero" and visual effects for films like "Dolphin Tale". The company is also the current production team for Thomas and Friends after transferring from Nitrogen Studios.
Works with Big Idea
3-2-1 Penguins!
VeggieTales
Gallery
Ad blocker interference detected!
Wikia is a free-to-use site that makes money from advertising. We have a modified experience for viewers using ad blockers

Wikia is not accessible if you've made further modifications. Remove the custom ad blocker rule(s) and the page will load as expected.