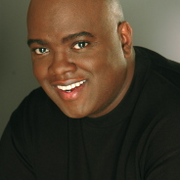 Jeff Morrow is an American voice actor who did voiceover work at Chicago.
He is best known for voicing Palmy in God Wants Me to Forgive Them!?!.
He helped out when he bumped into the offices at Big Idea.
Voices
Fun Facts
Despite having the same name, he is not the exact same Jeff Morrow formerly known as Irving Morrow or Jeff Morrow, who passed away back in 1993.
According to Phil Vischer on the behind the scenes feature on the God Wants Me to Forgive Them!?! DVD, Jeff Morrow actually voiced Diggem the frog for the old Sugar Smacks commercials.
Ad blocker interference detected!
Wikia is a free-to-use site that makes money from advertising. We have a modified experience for viewers using ad blockers

Wikia is not accessible if you've made further modifications. Remove the custom ad blocker rule(s) and the page will load as expected.