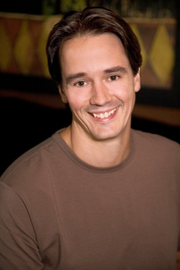 Michael Nawrocki (born July 8th, 1966 in Dayton, Ohio) is an American voice actor, writer, animator and director.
He is the co-founder of Big Idea and VeggieTales with Phil Vischer. He is also the writer and director for most of the Silly Songs with Larry segments.
Voices
Director
Episodes
Films
Silly Songs
Fun Facts
Works at Big Idea
Ad blocker interference detected!
Wikia is a free-to-use site that makes money from advertising. We have a modified experience for viewers using ad blockers

Wikia is not accessible if you've made further modifications. Remove the custom ad blocker rule(s) and the page will load as expected.