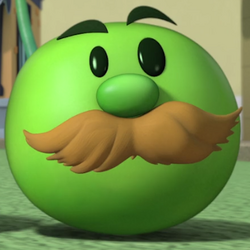 Mr. Pea
Species: Pea
Hair color: Brown (facial)
Mr. Pea is either Jean Claude or Philippe's cousin who is friends with Silly Pea (another cousin of the French Peas). He is also Tiny Pea's father.
Bio
He first showed up with Silly Pea to help out with their cousins on making a comic book, with himself being the author.
Voice Actors
Ad blocker interference detected!
Wikia is a free-to-use site that makes money from advertising. We have a modified experience for viewers using ad blockers

Wikia is not accessible if you've made further modifications. Remove the custom ad blocker rule(s) and the page will load as expected.