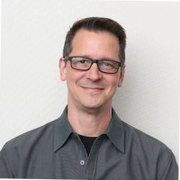 Ron Smith is an animator, voice actor, and director at Big Idea.
He was the sixth person to work for the company, and worked on VeggieTales and directing 3-2-1 Penguins!
He still works for the company after they moved to Franklin, Tennessee and started working for other animation companies, such as Disney, Sony Pictures, and Blue Sky Studios. His last credited role was producer for VeggieTales Live! Sing Yourself Silly.
He is married to Julie Smith.
Voices
Trivia
Works with Big Idea
Ad blocker interference detected!
Wikia is a free-to-use site that makes money from advertising. We have a modified experience for viewers using ad blockers

Wikia is not accessible if you've made further modifications. Remove the custom ad blocker rule(s) and the page will load as expected.