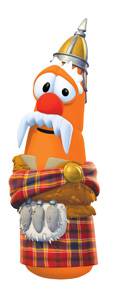 Scooter
Species: Carrot
Hair color: White
Eye Color: Green
Scooter, a Scottish carrot, is a former ship engineer of the U.S.S. Applepies. He is also a police officer of Bumblyburg.
Bio
Personality
Filmography
Click here to see his filmography.
Voice Actors
Fun Facts
His name is based after Scotty from Star Trek: The Original Series.
Ad blocker interference detected!
Wikia is a free-to-use site that makes money from advertising. We have a modified experience for viewers using ad blockers

Wikia is not accessible if you've made further modifications. Remove the custom ad blocker rule(s) and the page will load as expected.