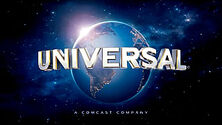 Universal Studios
is a American motion picture studio, located in Hollywood, California. They are best known for producing the "Jaws" series, "
Back to the Future
" series, and "Jurassic Park" series.
They helped Big Idea with the distribution for their second feature film The Pirates Who Don't Do Anything. Also, they own Big Idea through DreamWorks Animation's subsidiary, DreamWorks Classics (formerly Classic Media).
Ad blocker interference detected!
Wikia is a free-to-use site that makes money from advertising. We have a modified experience for viewers using ad blockers

Wikia is not accessible if you've made further modifications. Remove the custom ad blocker rule(s) and the page will load as expected.