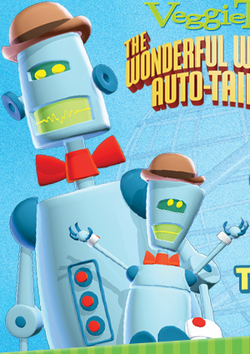 Ventrilomatic and Rusty
Species: Robots
Gender: Male
Eye color: Yellow
The Ventrilomatic and Rusty are a pair of comedic robots. They usually work at the Comet Lounge.
Bio
It's unknown who built the Ventrilomatic, but it is assumed it was made to work at the Lounge.
Filmography
VeggieTales
3-2-1 Penguins
Voices
Gallery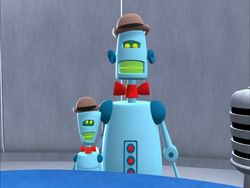 Ad blocker interference detected!
Wikia is a free-to-use site that makes money from advertising. We have a modified experience for viewers using ad blockers

Wikia is not accessible if you've made further modifications. Remove the custom ad blocker rule(s) and the page will load as expected.